New York, New York: A crazy arrival and two weeks at Yale University
Now before catching up on what happened during my very last week of my first year at LPC and before telling you all about my adventures in the Malaysian jungle, I want to write about my crazy arrival in one of the world's most famous (and probably also one of the most charming) cities: New York. I am currently sitting in the Amtrak train from New York Pennsylvania Station to New Haven. After two lovely weeks in Turkey with lots of sunshine, friends, cave diving (and an almost severe sinus barotrauma which still has not completely healed but at least the pressure went down a bit), I hopped on the airplane from Izmir to Istanbul yesterday. As always, there is not a single flight that passes without at least minor excitement. This time I had to deliver first aid to a Korean Man in the back of the plan and also landed in Istanbul with a one hour delay, meaning that boarding for my flight to New York was already closed and I had exactly 18 minutes until my next supposed take-off. To make it short: The people in the plane from Izmir gave me riority for leaving the airplane and I do not remember having ever runn so fast with my huge 15 kg backpack and a big dangling laptop bag on my shoulders. What a workout! After a so called "emergency transfer" and special treatment at both customs and the security check I arrived at the gate with only 4 minutes left until take-off. Luckily the airport staff was kind enough to yell "don't close the doors" at every person possibly responsible for that airplane and so I still made it! Sweaty, exhausted and incredibly relieved I sat down and almost immediately fell asleep.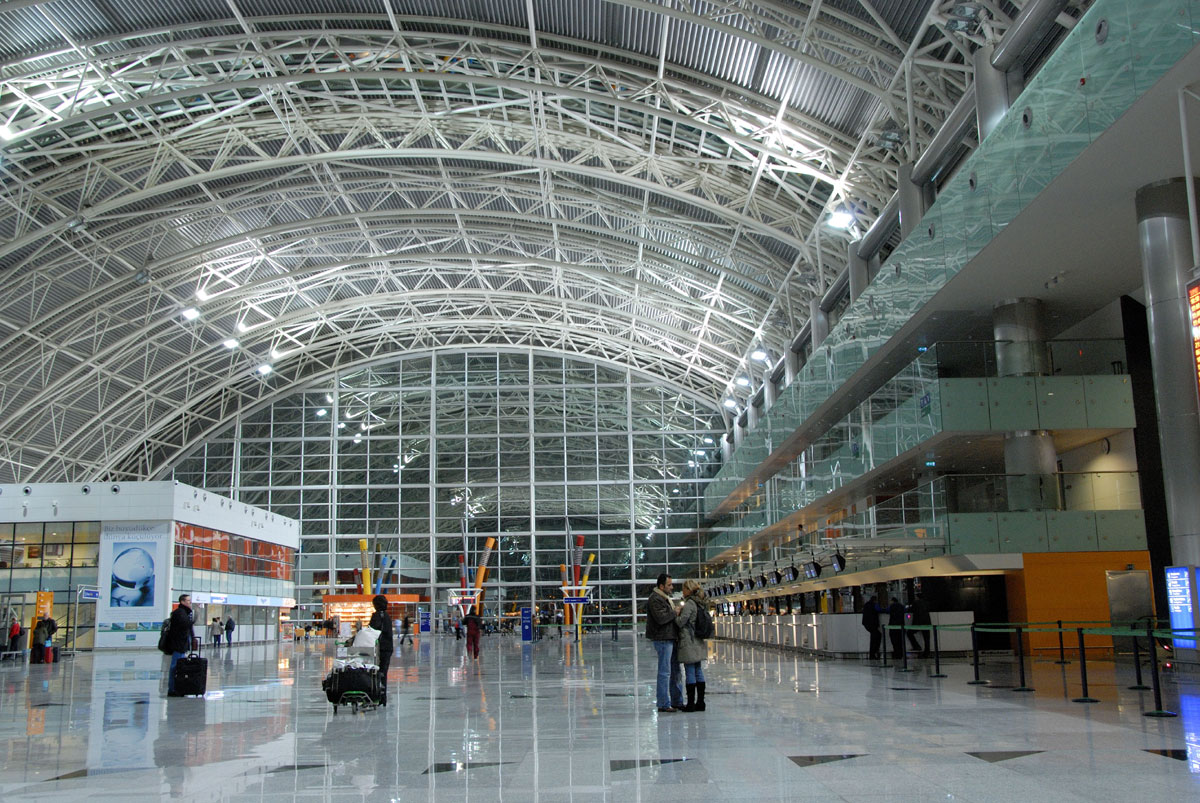 That being said, our landing at JFK was great, everything went smooth, I noticed my admiration for the Electronic System for Travel Authorization (ESTA) which makes entering the U.S. A lot easier and faster, and within only a few minutes I arrived at the baggage claim. An hour passed, an hour and a half passed, the baggage claim stopped turning, suitcases stopped coming out - and my luggage was still no there! I noticed a very nicely dresses man and he noticed me back and so webuddied up and made our way together to the first airport staff we could find. Disappointingly nobody was willing to help or knew where the Turkish Airlines counter was. After a one hour exploration of the airport, we finally found it and were redirected to the Turkish Airlines Lost and Found. During that time it turned out that the well-dressed man was Vural Öger, the founder of Öger Türk Tours, which is the biggest Turkish travel agency.
He is also a German politician of Turkish descent, and Member of the European Parliament with the Social Democratic Party of Germany, part of the Socialist Group and sits on the European Parliament's Committee on Foreign Affairs – gotta love coincidences! It turned out that his suitcase had accidentally been left in Istanbul and while I did make it into the airplane to New York, my suitcase did not. Turkish Airlines gave us a few forms to fill out and assured us that the suitcases will arrive in New York with the next possible airplane from Istanbul.
A little worried about the fact that I have no clothes, or frankly speaking, nothing besides my laptop and my big backpack filled with medicine, souvenirs from Turkey, shoes and camera gear, I hopped into a cab to Manhattan. Having arrived one night early (thanks to the time difference) I had one night without accomodation in New York. Fortunately Preet, a friend from Yale, helped me out and arranged for me to stay at her parent's hotel located in Tribeca. For a jetlagged person with lost suitcases and zero clothes there could have been nothing more assuring than at least sleeping in a lovely, clean and safe place. The hotel I stayed in – The TriBeCa Blu Hotel - was absolutely beautiful and located directly in the heart of SoHo. The first thing I noticed when I stepped into it (as also promised on the website, which I found later), was the sophistication and style. It is a small yet very charming hotel. When I checked in, I was given the key to a Deluxe King Room and thankfulness overwhelmed me completely. So far I always had great people help me out in amazing and surprising ways. My room was huge and beautiful with windows until the ceiling, offering a great view. After such a crazy arrival it was as if I had stepped.into my own private calm of luxury and indulgence.
My cab ride to the hotel itself was unforgettable as well. The driver was Tibetan and so we had quit lovely conversations. He told me about how he came to New York, asked me what I think about the city, and shared his strangest experiences he had with customers with me: ranging from women who are so drunk that they hang themselves out of the window all the way to men who pointed guns at him. He toured me around town a bit and in the end did not even charge me the full price. Another incident that made me notice how nice people can be if you just get to know them a little more. Now you might be wondering why I am leaving NYC to go to New Haven. My one day in New York could be considered a "layover". As much as I would love to see more of New York and also travel South to Tennessee/Georgia to visit my American-Mexican host family, my final destination and reason for me being back in the States is New Haven. I am on my way to Yale University. I was very lucky to be one of 200 students worldwide who will attend this year's Yale Young Global Scholars Program for Grand Studies. So, a little bit of background information on that: The Yale Young Global Scholars (YYGS) Program was founded as a small pre-collegiate summer program thirteen years ago under the name Ivy Scholars. The 2012 name change from Ivy Scholars to Young Global Scholars is supposed to reflect the program's continuing mission to educate increasing numbers of international students and to expose students from the United States and abroad to global issues, international affairs, American government in comparative perspective, and policy leadership. YYGS has now expanded to accommodate 600 participants and currently runs three distinct sessions: Science, Policy, and Innovation; Politics, Law, and Economics; and Studies in Grand Strategy.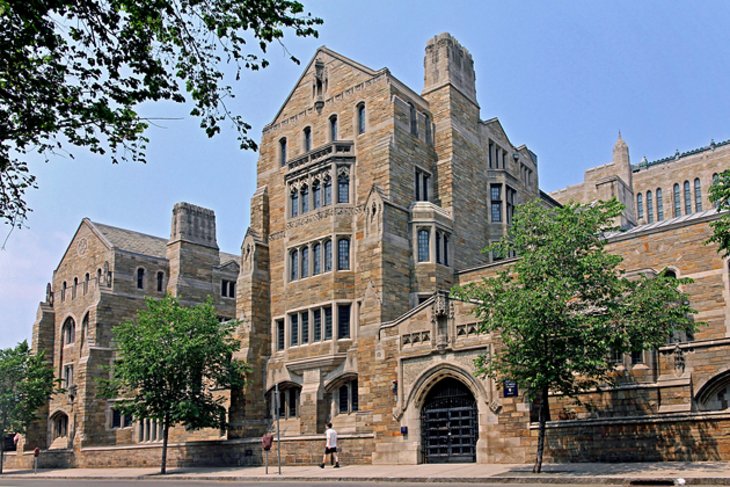 While I actually wanted to apply for the Science, Policy and Innovation session (which will be run for the first time this summer) because it focuses on the topis I am most passionate about: understanding and confronting emerging global challenges in the areas of public health, environment, and energy, I decided to go for a little personal challenge and explore another interest of mine: international relations and global security. Hence, I applied for Studies YYGS Studies in Grand Strategy. Modeled on the Brady-Johnson Program in Grand Strategy administered by International Security Studies for Yale undergraduate and graduate students, the program takes a broad view of the idea "grand strategy" as the relationship of means to large ends. In addition to attending lectures and seminars on topics such as cybersecurity, international terrorism, humanitarian intervention, executive decision-making, and resource security, all participants will have to complete a capstone project called the "Marshall Brief", but more about all of that once I arrive. :) Today I had a great day in the city. I met up with a few YYGS participants and all together we went to Eataly: "We cook what we sell, and we sell what we cook". Eataly is an original "marketplace" model inviting consumers to be active participants in an innovative food and beverage experience where they shop, taste and savor high quality traditional Italian food products and beverages along with local produce and artisanal products; a multifunctional marketplace that includes a premier retail center for Italian delicacies and wine, a culinary educational center, and a diverse slate of seven boutique eateries. It was food-heaven and a piece of "home" all in the heart of New York City.
Afterwards we strolled around town and visited the beautiful Grand Central Station. Pete, a local, jumped into the role of our tour guide and enhanced ou experience by providing historical as well as geographical information. The Grand Centrl terminal was absolutely beautiful – stunning architecture complimented by old metal deocrations, a beautiful ceiling, huge chandeliers and soft warm light. My favorite of the day was probably the Whispering Gallery. This unmarked archway, located in front of the Oyster Bar & Restaurant inside Grand Central Terminal, possesses a mystifying acoustic property: when two people stand at diagonal arches and whisper, they can hear each other's voices "telegraphed" from across the way! How does that work?: A whispering gallery is most simply constructed in the form of a circular wall, and allows whispered communication from any part of the internal side of the circumference to any other part. The sound is carried by waves, known as whispering-gallery waves, that travel around the circumference clinging to the walls, an effect that was discovered in the whispering gallery of St Paul's Cathedral in London. Other historical examples are the Gol Gumbaz mausoleum in Bijapur and the Echo Wall of the Temple of Heaven in Beijing. . The waves carry the words so that others will be able to hear them from the opposite side of the gallery.
Before hopping on my train to New Haven, Sandra, a girl from the Czech Republic, and I grabbed coconut water and lemonade at Bryant Park, located between Fifth and Sixth Avenues. People were sitting on the grass, enjoying the sun and sharing so much happiness that I wondered why I didn't visit New York before.
Well... the lovely day in NYC ended, I will be back there in two weeks. For now I am quite excited for arriving at Yale and starting the YYGS program. Let's just hope my suitcase made it there as well!